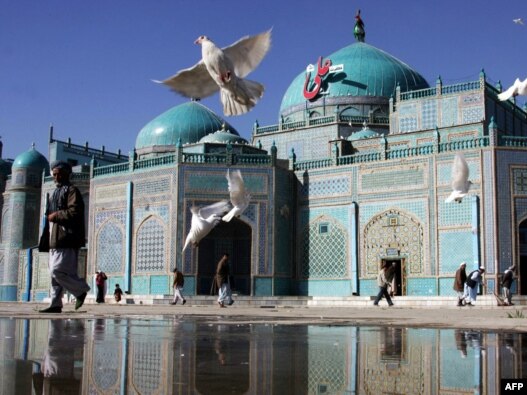 MAZAR-E SHARIF, Afghanistan -- What would Afghanistan look like without war?
It could look like the oasis of peace that is the Blue Mosque standing in its flower-filled park in the center of Mazar-e Sharif.
Afghanistan once attracted thousands of tourists before its decades of war began, and here it is easy to see why.
The block-sized park is surrounded by the noise of a modern city. It is girded on every side by streets with racing traffic, small shops, and sidewalk bazaars filled with crowds.
More at the source:
http://www.rferl.org/content/timeless_beauty_afghanistan_blue_mosque/24204654.html